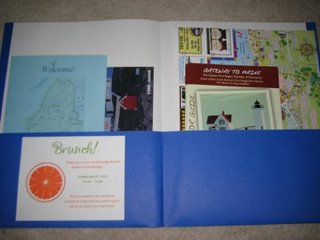 Welcome Bag/Kit for your Guests
Before we get into what goes in it, we need to know why has it to be given. It is something very personal, something to show that we care, given to guests who travel from another city.country for your weddings and it is very important that each guest must get one of this during their stay.
During wedding, we have many of our guests traveling from outside city, outside the country, it may be the first time they are traveling to this city or a classic example, Arun and family had their wedding in Thailand, and there were about 120 guests traveling for the destination wedding and when they landed its like they are on their own!! It was too chaotic, there was no schedule given, no help line, not a lot information, most importantly even the resort staffs were a big let down since language was a great great concern.
Besides the essential stuff that goes into the guest kit, there is a lot of personalisation that can be done. That is not all, the welcome bag can have as many items as possible, the guests are taken by surprise as soon as they receive it.
Reach out to us to know more details of what all goes into this!!!