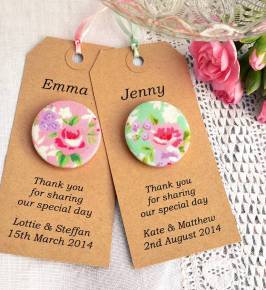 Personalised Wedding Favours
Wedding Favors is more like a Thank You note to your guests, appreciating the fact that the guests are spending their time with you in spite of their busy schedules. These days wedding favors comes in various shapes and sizes, very personalised and based on your taste, the place. You can go one step further and customize/personalize it and can pick a wedding favor based on your guests taste.
Wedding favors can be home made chocolates to a photograph, you can make the chocolate special by making it yourself and adding a small note "Though it may be my busy day, but I am never busy when it comes to my friends, so I specially made it for you" . For instance if you are having a destination wedding in kerala, you could share a wedding favor made on coconut, if it is Hawaii it can be sea shell garland, henceforth the imagination can run wild when it comes to the near and dear ones..
For more ideas and options, get in touch with us!!!