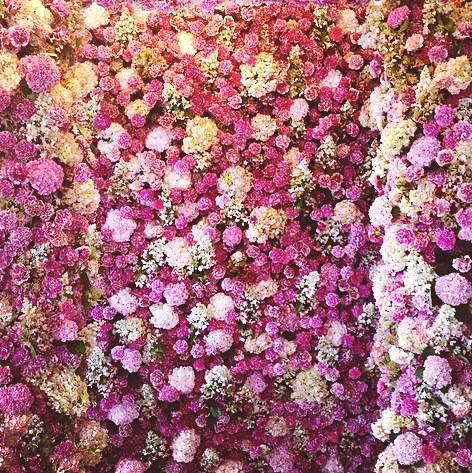 Flower Wall
The flower wall has finally arrived in India, It took a lot of time to travel from the west. From Kim-Kanya to Dinesh-Dipika, flower wall is in vogue. It suits both Christian style weddings and colorful Indian Weddings. The choice of flowers makes the difference.
While going for the flower wall, you must be really cautious in choosing the type & colour of flower. For instance, Gerbera is easily available in India, but make a bad choice on the wall, on the other hand you may not use orchids due to its structure, some decorators may suggest marigold, gerberas since they are easily available and they are relatively cheaper.
The flower wall looks pretty on - Mix bag of roses, Tulips, Cala lily Hydrangeas, Stephanotis; these flowers on the flower wall will completely blow you away and compliment you on the photographs.